QUBE FRAMES – modular system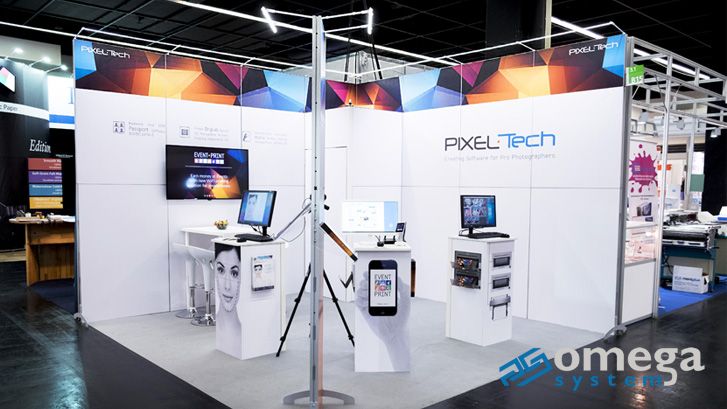 QUBE frames are excellent in exhibition, shopping and office rooms. They can become an attractive factor at conferences or as the background at events devoted to any theme. They can also act as the media for advertising or informative graphics or as an extra element that enhances message attractiveness. The range of applications of QUBE frames system is almost unlimited.
One of the basic features of QUBE frames system is its being compact. The system consist of frames that can be connected in any arrangements – and even within one set. Additional elements, such as pylons, suspended screens etc., give more opportunities, which enables to create expressive and unique structures.
Another crucial feature of our system is its mobility. QUBE frames, thanks to their construction and light framework, are easy to assemble and disassemble, and also convenient to transport and store. What makes everything easier is ergonomic solutions, such as transporting trolleys, casings for graphics and boxes for accessories. The system itself was built in such a way that its assembly and disassembly in principle does not require tools. Obviously, it does not deteriorate its reliability and is really useful when building permanent exhibitions and elements of spatial organisation.
One more advantage of QUBE frames system is the possibility of its repeated use.Graphics placed in frames can be easily replaced, which means that the same set of frames can be used even during events with totally different themes. What is more, each time you can modify position of frames creating new arrangements, within technical possibilities of the system.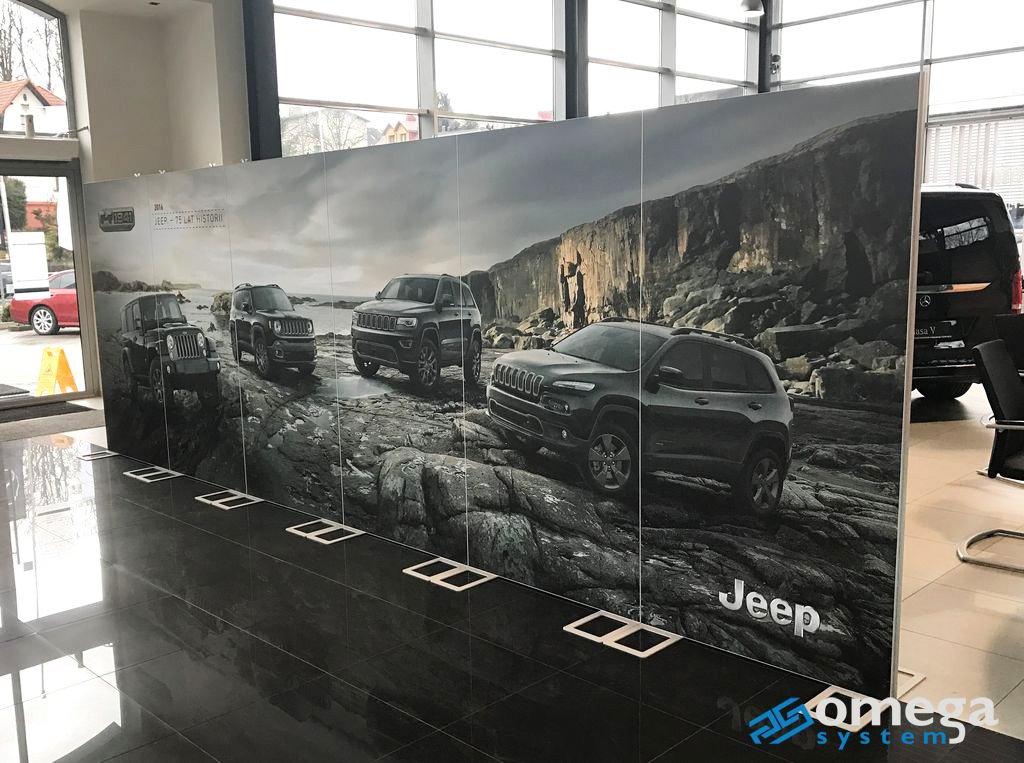 QUBE frames system elements are registered as Registered Community Designs.
FRAMES
Basic elements of QUBE system are two types of frames made of anodized aluminium profiles:
QUBE frames filled with board,

Fabric QUBE frames.
An advantage of both types of frames is their easy mounting and replacement of their filler and graphics carriers.
The width of the frame from the front is only 1,5 mm, which makes it possible to put the together and create visually homogeneous planes. Thanks to QUBE frames you can build: walls with unlimited number of arrangements, counters, pylons, racks etc.
QUBE frames filled with board
Boards are fixed to frames by means of magnets or velcro, and if necessary – also in other, more durable way. Boards may be mounted on one or two sides. Depending on application, frames are filled with several types of board:
– PVC board: the best solutions for mobile expositions and for exhibition purposes; board thickness is usually 3 and 4 mm. PVC boards are at the same time advertising or informative graphics medium applied on foil covered with protective laminate, which prolongs their life. They are light, which facilitates transport and assembly of QUBE frames system elements;
– OSB and furniture board: used for permanent arrangements; they are boards with thickness of even up to 18 mm, with greater durability and resistance to scratching and changeable conditions, such as temperature differences, sun exposure, humidity etc. They may also be graphics carrier. OSB boards with smaller thickness serve as a more durable and reliable substitute of PVC boards (but not as cost-effective).
Application of that kind of board definitely improves aesthetics of the message. Their quality and a wide range of colours enable to plan and build space in a really attractive and reliable way. Furniture boards are available with many types of laminate – from uniform colours to various patterns. Therefore, the character of the furnishing may be adjusted to each type of rooms. OSB boards connect lightness and ideal plane. Application of such materials enables to build light partition walls, "room in room" type structures, open space walls or wall background in different types of rooms;
– transparent panels made of acrylic glass PMMA.
Basic dimensions of frames filled with board are:
100 cm x 70 cm
100 cm x 100 cm
100 cm x 125 cm
100 cm x 200 cm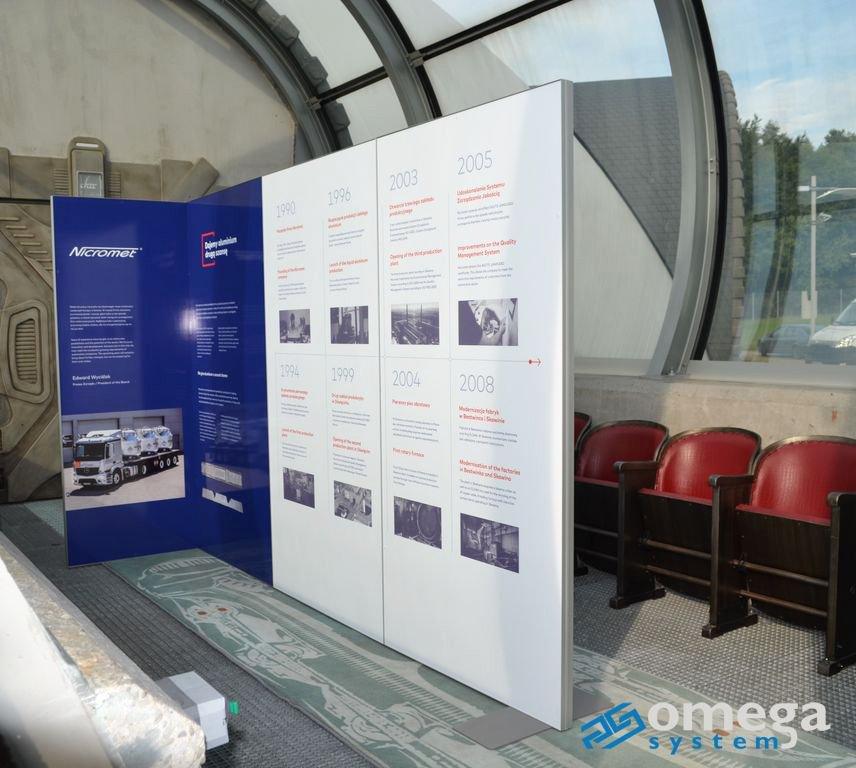 Fabric QUBE frames
Graphics carrier is in this case printed fabric, fixed by means of in-sewn seal on one or two sides of the frame. That solution has a lot of advantages:
thanks to application of fabrics you can obtain more uniform graphic surfaces, apply large, non-standard formats;

fabric frames are much lighter than frames filled with board, they are easy to suspend under the ceiling or mount on the wall.
Prints may also be made on ordinary fabric or such that is adapted for transillumination.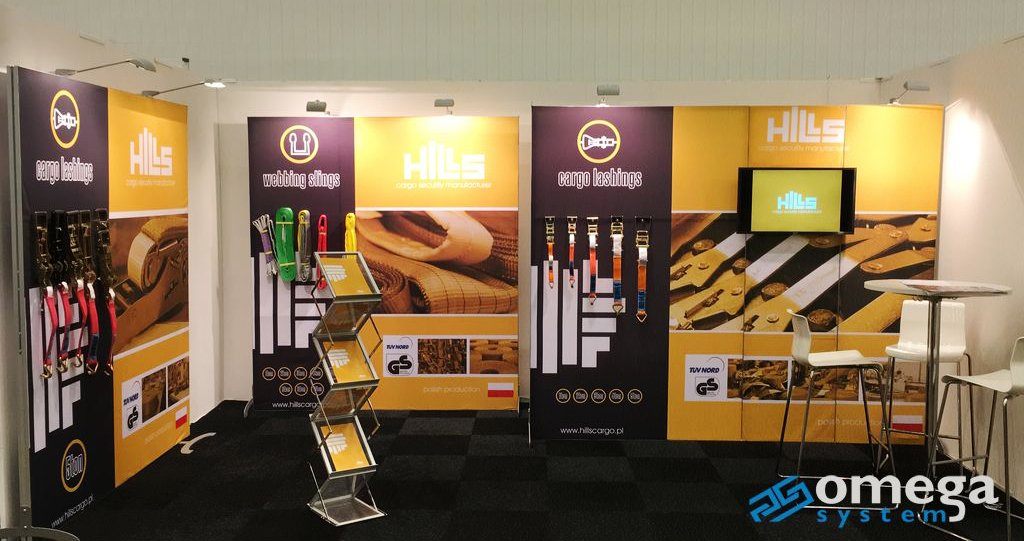 CONNECTORS
Frames are connected together with the simplest ever means – with thumb-screws, without the use of tools. That solution guarantees their not only easy, but also fast assembly.
QUBE system includes among other things connectors that enable to connect frames at various angles. Basic connectors include:
90, 120, 135 degrees for two frames,

3 x 90, 3 x 120 degrees for three frames,

4 x 90 degrees for four frames,

straight strengthening connector.
The offer also includes connectors with irregular shapes that enable construction of unique, one of its kind expositions. Realising individual orders we provide connectors with the angle adjusted to the vision of the designer.
QUBE connectors are not only a visual and functional support of the exposition. Due to quality of workmanship and the way of fixing, they are also an extra natural strengthening of frames, which is rare in similar systems. And all of that – do not forget – is still easy to use and possible to assemble without the need for specialistic tools.
HINGES
QUBE hinges are mounted to frames and enable smooth positioning of two frames at any angle within the range from 90 to 270 degrees. Hinges were designed in such a way that between frames there is no clearance, thanks to which they do not disturb visual concept of the presentation. They can also be used for construction of doors, e.g. to the back room of the stall.
BASES
A structural element of QUBE system are frame bases with various purposes and dimensions:
flat bases,
side bases,
slide-in base,
round screw-in base.
Mounting of bases is not necessary, but they enhance the structure stability and enable their proper levelling.
The best stability of walls is provided by side bases. An advantage of flat bases is the fact that they do not create any obstacles around the wall, they do not obstruct moving around the exposition. Slide-in bases are ideal for single panels – pylons or racks. Round bases, then, enable to level the walls on uneven surfaces and protect the profile from accidental brushing against the floor.
LIGHTING
To illuminate QUBE system exposition, a few solutions are applied:
Light Board beam: LED, energy-saving solution; lamp equipped with LED diode, installed at a small distance from the plane of the wall, it can effectively, in an almost uniform way, illuminate even a very big surface. If the exposition is planned one-sided, Light Board beam may trans-illuminate graphic panels made on a proper carrier;

lamp of Display type: halogen on a boom;

LED panel: enables lighting up the panels from the inside of the frame, it may also be installed in the form of an illuminated shelf.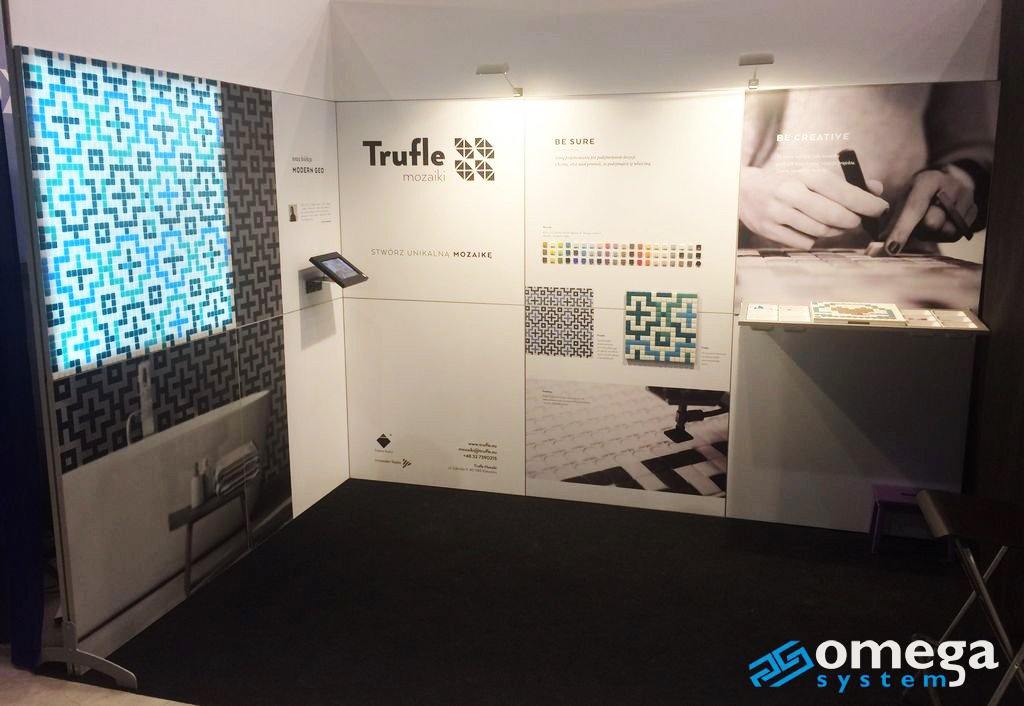 TROLLEYS, COVERS AND BOXES
Ergonomic trolleys, covers and boxes for accessories of QUBE system enable easy organisation and transport of system elements from one exhibition to another. Trolleys enable to install and transport frames in groups 5 or 10 items. Frames are protected with covers made of a strong material that protects them from accidental damage. Graphic panels transported and stored in covers are not subject to the effect of external factors, which substantially expands their lifetime without any quality loss. Boxes enable problems-free storage and mowing necessary accessories. All elements are gathered in one place, therefore it is easier to take care of their good organisation, there is also no risk that any of them will get lost.
ADDITIONAL QUBE ELEMENTS
QUBE system is equipped with a wide range of additional elements that add more functions and meet customers' needs by ensuring implementation of even the most original projects. They include:
shelves for leaflets,

shelves for one- or two-sided objects,

show-cases,

TV-set handles,

frame and picture holders,

holders for frame suspension,

profiles end caps.
In addition, the system may be equipped with:
TV set,
minicomputer,
dongle with Android system,
chairs,
tables,
other accessories.