Exhibition and presentational elements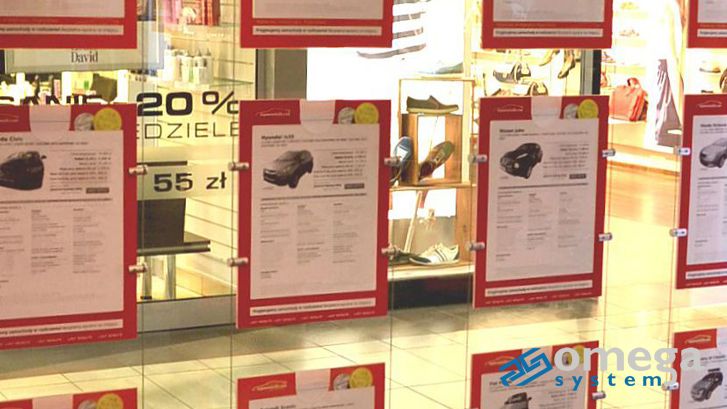 Each exposition – in museum or of promotional character – needs application of elements used for presentation of information, e.g. printed content, graphics etc. The most popular solutions used during expositions include:
cord system,
distance elements,
frames,
click frames,
display stands for prints and leaflets,
tasting trays.
They are universal tools that may be found at any exhibition, in shop windows, lobbies of office buildings, on desks and counters, in the area of fair and promotional stalls etc. The aim of Omega System is not to let those standard elements be lost in the crowd of others, similar ones. We offer the best quality products, and at the same time good-looking and functional to the maximum. We use them most of all to improve complex realisations, but we also offer them as a separate product for sale.
Cord system is a set of holders and thin steel cords enabling to hang on them frames, clip-frames pockets for prints.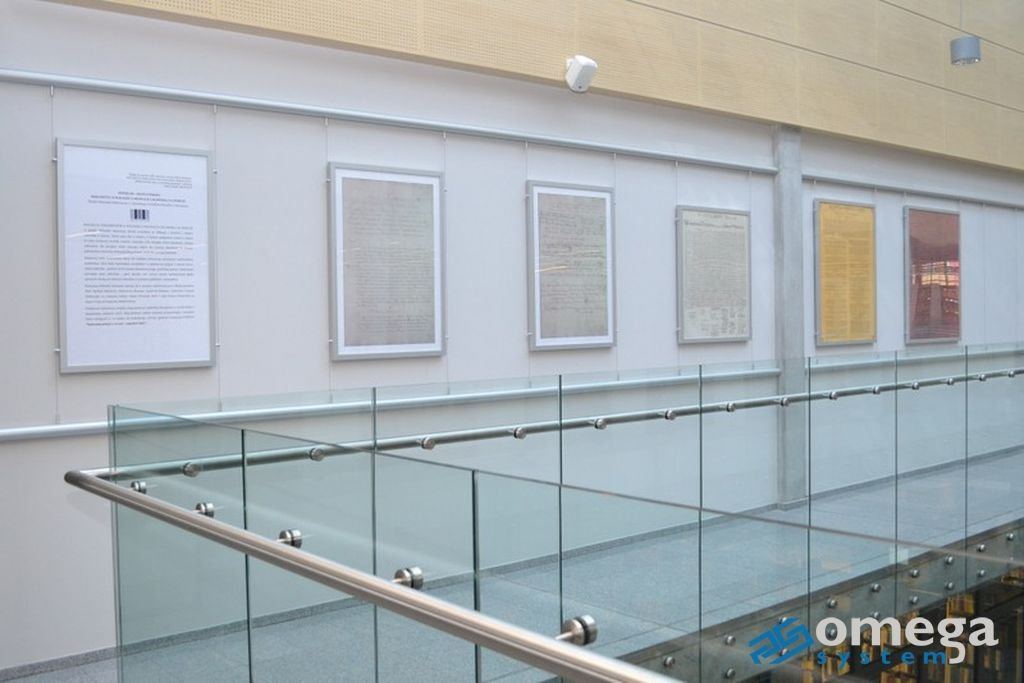 Distance elements are steel and aluminium holders, tastefully made, with various diameters and length, that are used for fixing boards and plates to walls and screens. Plates fixed with their application can be made of different materials, e.g. glass, plexiglass, laminates or composite boards.
Frames produced by Omega System feature extra-thin external profiles, which gives them a clear, inconspicuous form, that does not dominate presented content, which makes the message clear and undisturbed.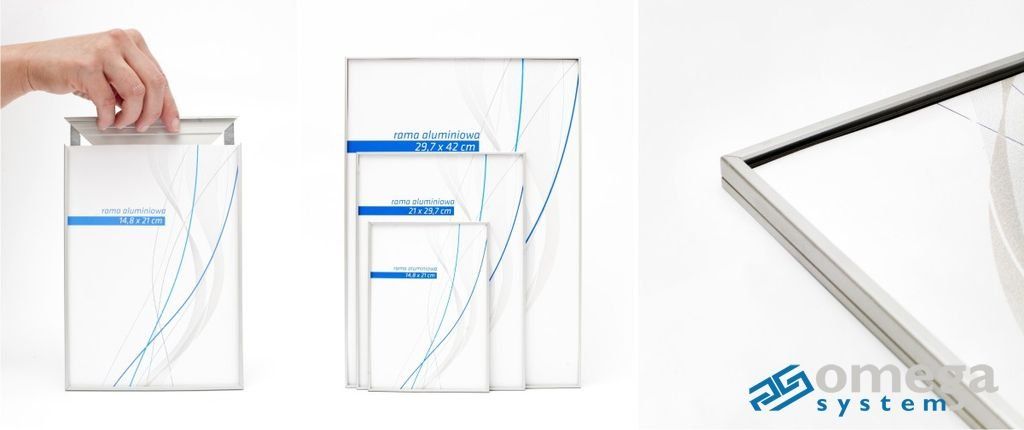 In addition, we offer clip frames in a few basic sizes. They are used everywhere where it is necessary to make quick and easy replacement of the content.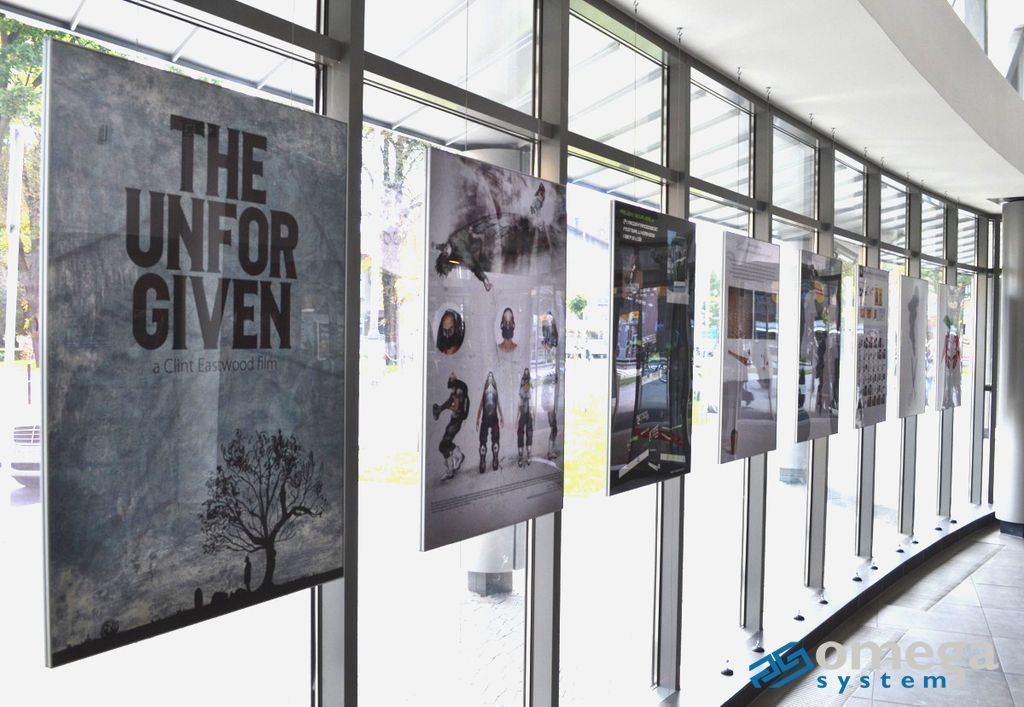 Display stands are acrylic stands, available in a wide range of options, in standing and suspended versions, intended for prints with basic formats.
Our offer of products used for presentation is supplemented with tasting trays – light, handy and ergonomic. They are indispensable for hostesses working at degustation and promotional events, where samples of products are given out to potential consumers.