Light construction system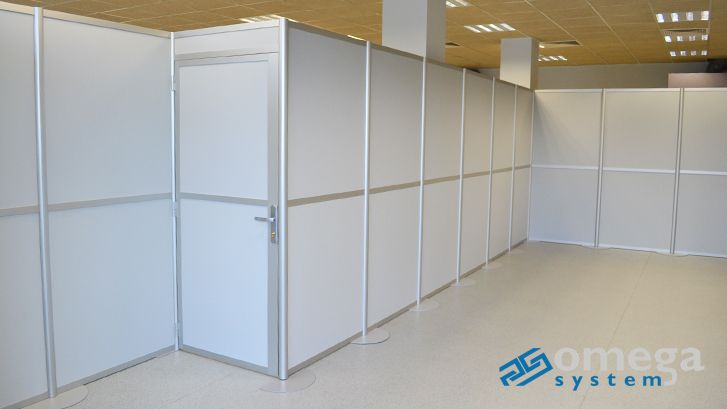 In order to serve its purpose, each functional space should be scrupulously planned. To do that, smaller spaces with specific purpose are often separated within larger ones.
In production halls it can mean personnel facilities, office rooms, storage areas or walls surrounding work-stations or places for machine operation. In offices thanks to light walls it is easy to separate areas for conversation and relaxation, areas of 'room in room' type, you can also create smaller storage areas. Light constructions can be used to determine cloakroom and changing room e.g. at the backstage of theatres and cultural establishments, and also in shops. In health centres light walls enable to create medical and rehabilitation stations that ensure intimate space for doctors, physiotherapists, patients during tests and treatment. Light construction system is also used for creation of receptions, also completely separated from the corridor with a light wall.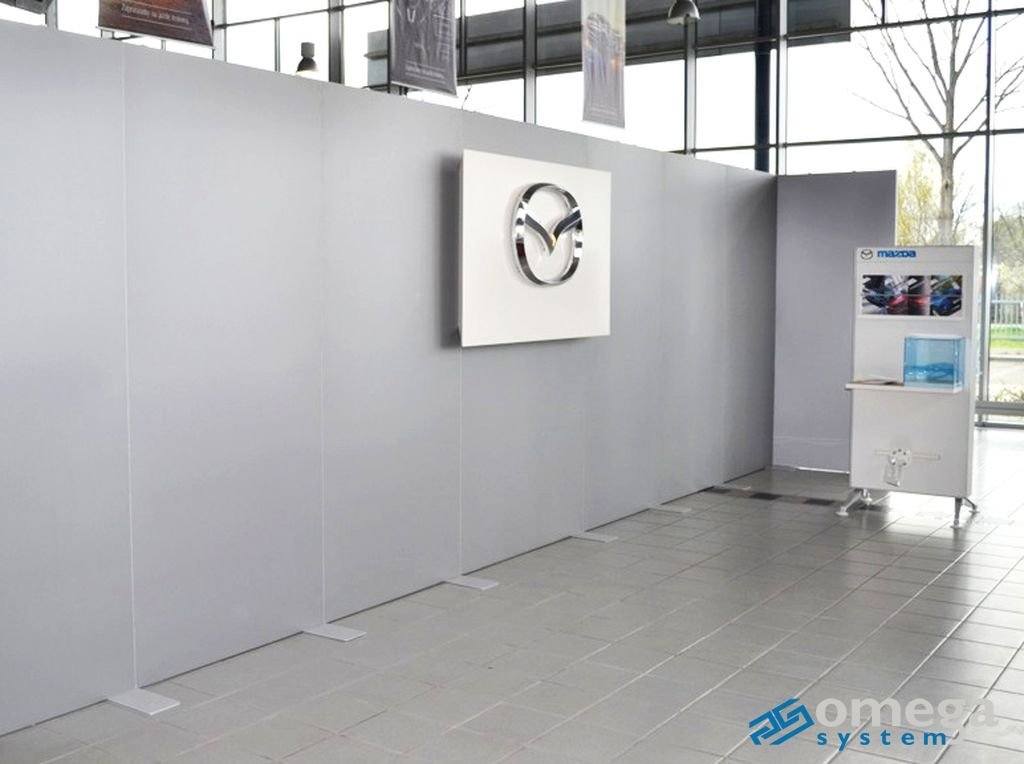 Solid and good-looking – these two features make light construction system perfect in industrial facilities as well as in cultural or entertainment ones. Where durability counts, where possibility of reconfiguration of the construction matters, and where visual effect plays the first fiddle– light walls meet all those requirements.
An invaluable advantage of the system is the possibility of its clean assembly in already finished and arranged rooms, usually without interference with permanent spatial elements. It enables to avoid costly, time-consuming and troublesome renovations, and thanks to relatively fast and easy assembly – it minimises work stoppage.
The system is reconfigurable, which means that it can be used in various arrangements and adapt the construction or space division to the changing needs. I can also be totally disassembled temporarily and store till the time when it will be used again.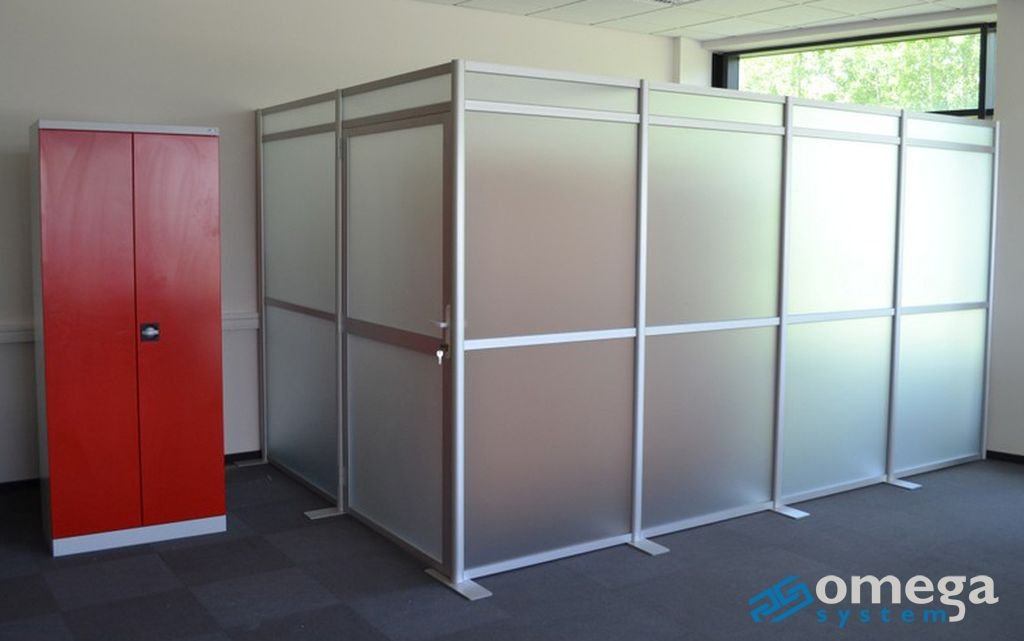 Light construction system is based on construction of aluminium profiles of various character, selected depending on the needs. We use our own solutions in the systems:
ROUND Line – the most popular one, using shapely solid round supporting profiles;

ECO Line – the lightest, but economic structures;

QUBE Line – with a wide range of applications, with possibility to use different types of board, and also fabric and sound-insulating foam, connectors and hinges giving numerous and extremely aesthetic possibilities of arrangement, and also enabling creation of large, uniform graphic surfaces.
The system makes it possible to use various materials for filling the walls – from PVC, transparent plexiglass and glass, to composite and furniture boards, and also fabrics. Standard colour of profiles is anodized aluminium, but they can be painted any colour, also the way imitating wood pattern. We choose fillers by colour, panels with optional printed graphics can also be used for this purpose. In addition, there is an option to equip the construction with sliding doors and windows.