Exposition show-cases and furniture
Shop, jeweller's, hairdresser's, study, exhibition – in all places where there is the need to present products or exhibits, you can make use of exposition show-cases. Omega System recommends standing show-cases: high and low, hanging, show-cases for trophies and any other ones, standard and non-standard – made on special order.
Our products are technically well-thought-of in all details. We care most of all for proper stability and load capacity of show-cases. You can be assured that your exhibits will be safe with us.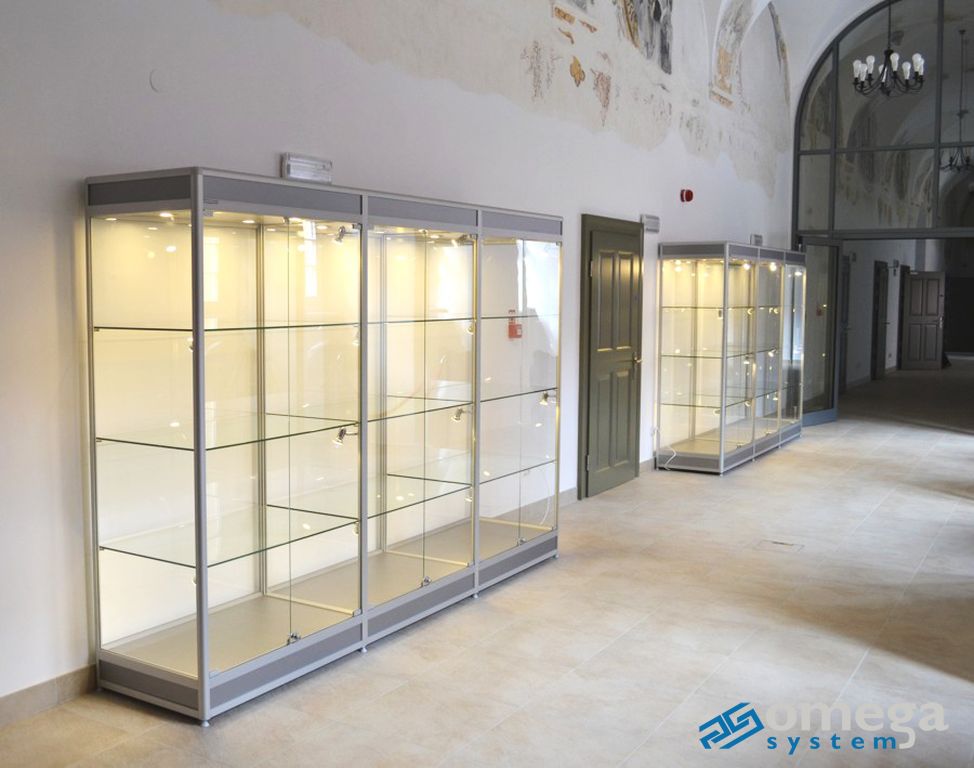 Construction of exposition show-cases by Omega System, just as of any other products from our offer, meets the highest quality standards. Show-cases are made of anodised aluminium profiles, with panes of hardened glass, the whole thing protected with patented lock. Back of a show-case, made of board, may be additionally covered with glass or mirror-imitating material. In case of counters, also the upper part of a show-case is made of hardened glass.
Colours of constructions are selected to meet customers' needs from the variety of colours within RAL palette. You can also order profiles that are painted so that they imitate a selected type of wood or stone.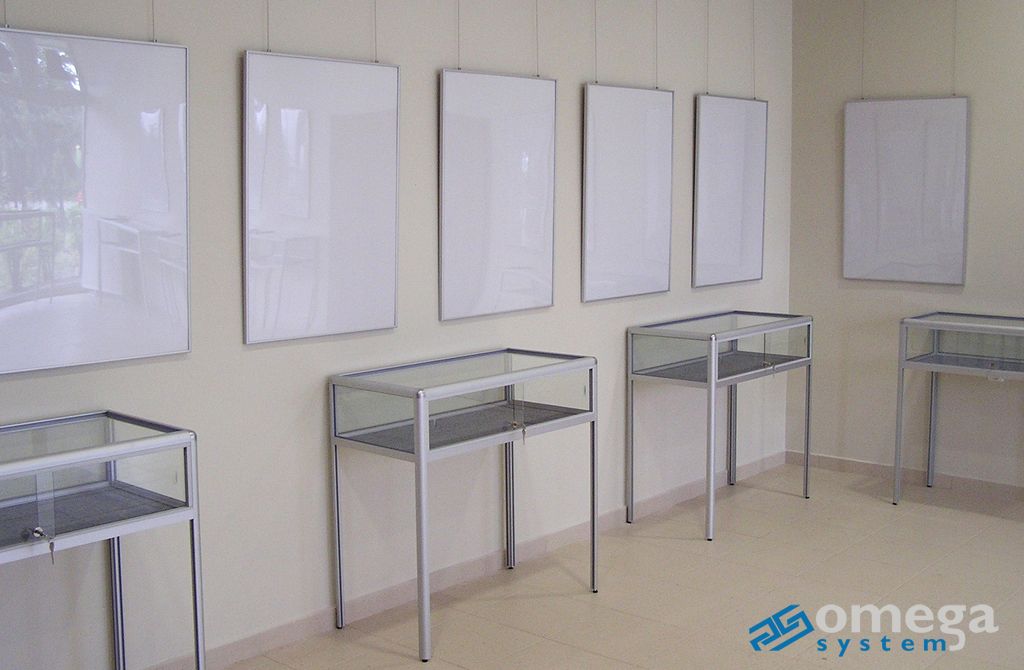 We offer a wide range of additional elements that make the exposition more attractive – lighting, shelves and for some show-cases a frieze with graphics and possibility to illuminate it from the inside.
Exposition show-cases can be used as single items or in configuration with others, connecting them into larger systems creating a sales point or a mall stand with large space for exposition of objects.