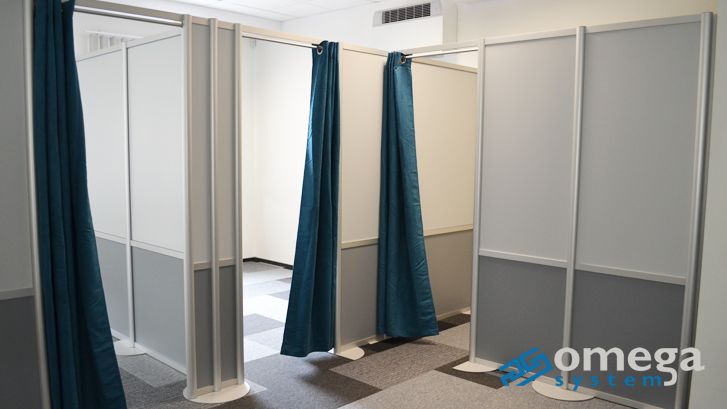 The fastest and easiest way of separating an area is to place there a folding screen. They are great in many situations – necessary in doctor's, physiotherapist's or beautician's surgery, in changing rooms and cloakrooms, permanent boxes usually mark medical stations for treatment and examination.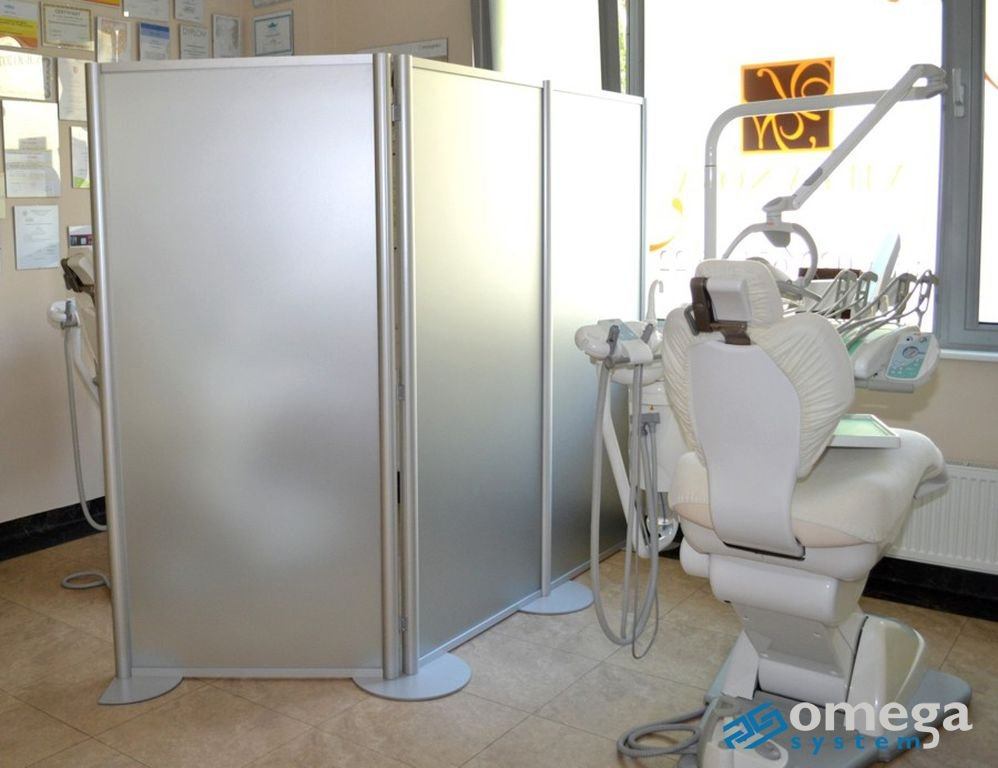 Omega System, making effort to meet customers' needs, offers a few types of folding screens:
free-standing single panels,

free-standing panels connected into series, unfolded in a fanfold way, fixed to the wall,

free-standing folding,

permanently fixed.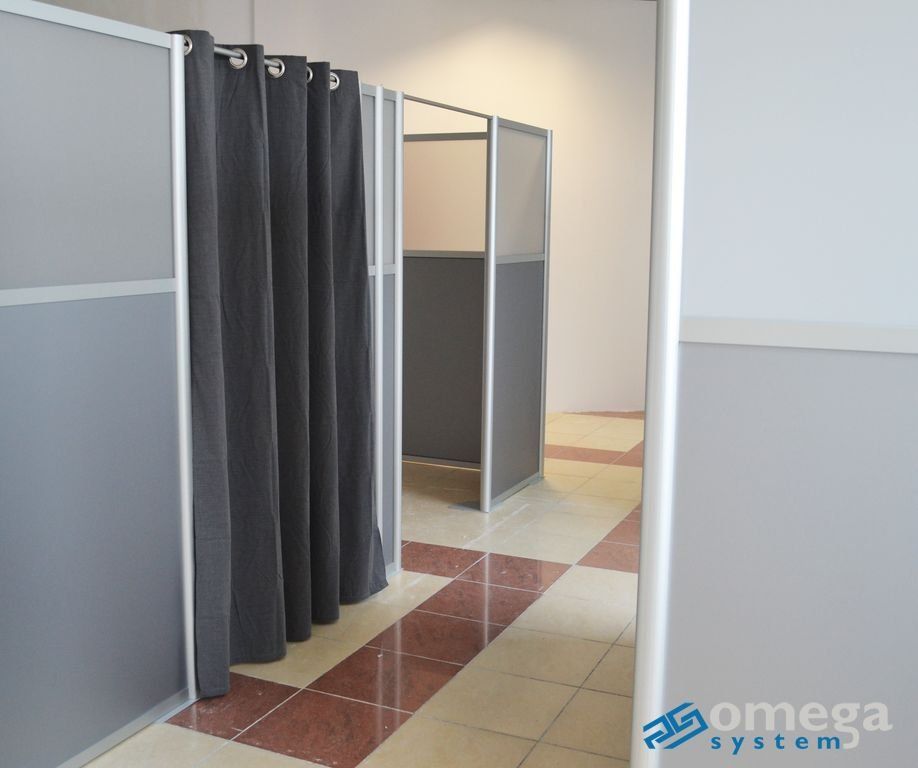 Within our three basic lines of products we make folding screens featuring:
ECO Line – simple, light construction; ECO system includes a hinge-like profile, which enables production of folding screens from panels foldable like a fanfold;

QUBE Line – solid, with a wider range of applications, with possibility to use various types of board and also fabric and soundproof foams, connectors and hinges giving a lot of arrangement options, and also enabling creation of large, uniform graphic surfaces. QUBE system is equipped with a range of differentiated connectors and hinges, thanks to which it is possible to create permanent and mobile constructions, adapted to individual needs.

ROUND Line – is a system used for construction of permanent cubicles and permanent furnishing.
For each solution there is an option to use various fillers, blocking the light or translucent – depending on customer's requirements.