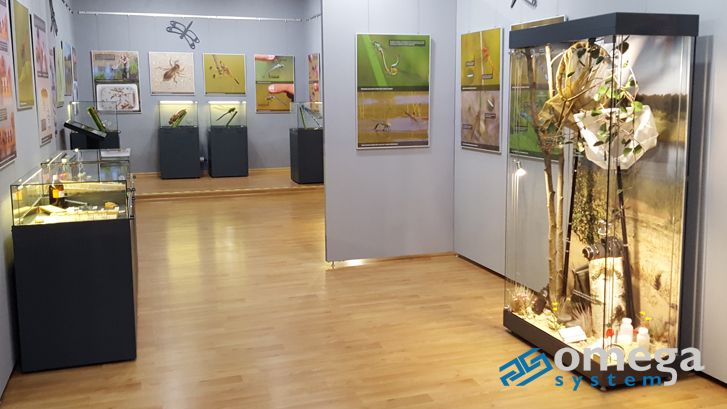 Museums are changing their image, their expositions are becoming more and more modern and attractive to visitors. Still, there is no better method of protecting presented collections than show-cases – a proven and indispensable element of any museum exposition.
Trying to meet the needs of museology of the XXI century, we prepared a wide offer of museum show-cases. Our constructions are so differentiated, and possibilities of their modification are so flexible, that they can be employed at any exhibition. We also realise individual orders and design non-standard show-cases to meet customers' requirements.
Our offer also includes free-standing show-cases, table show-cases and show-cases placed on pedestals. They are available in two basic versions:
show-cases whose construction is altogether made from aluminium profiles (also side window panes are closed in them);

show-cases whose exposition part is totally made of glass.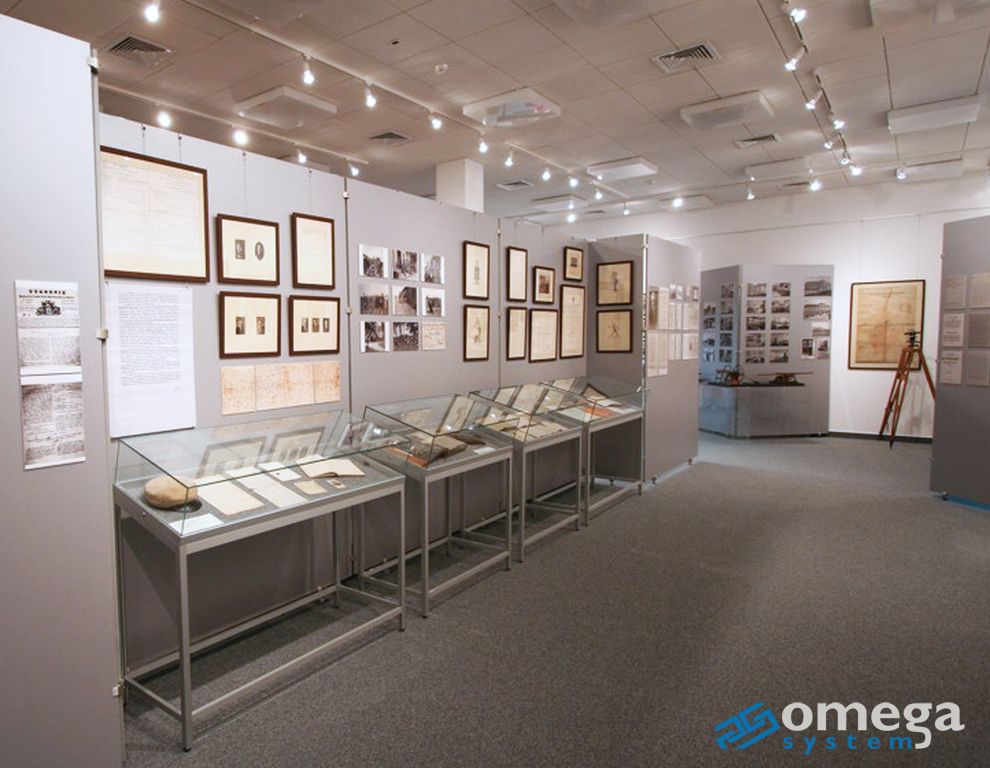 We offer a wide range of models of museum show-cases, from simple, with a lid that can be lifted or opened to the side, through sloping to high, with a drawer of cabinet or placed on a wooden pedestal. They can be made in one of standard sizes or adapted to individual needs of a respective exposition.
Show-cases are produced with application of various materials. Basic material is aluminium profiles the colour of natural anode or painted any colour, including those imitating wood or stone. Pedestals made of wood and MDF board are covered with varnish to any colour or veneered.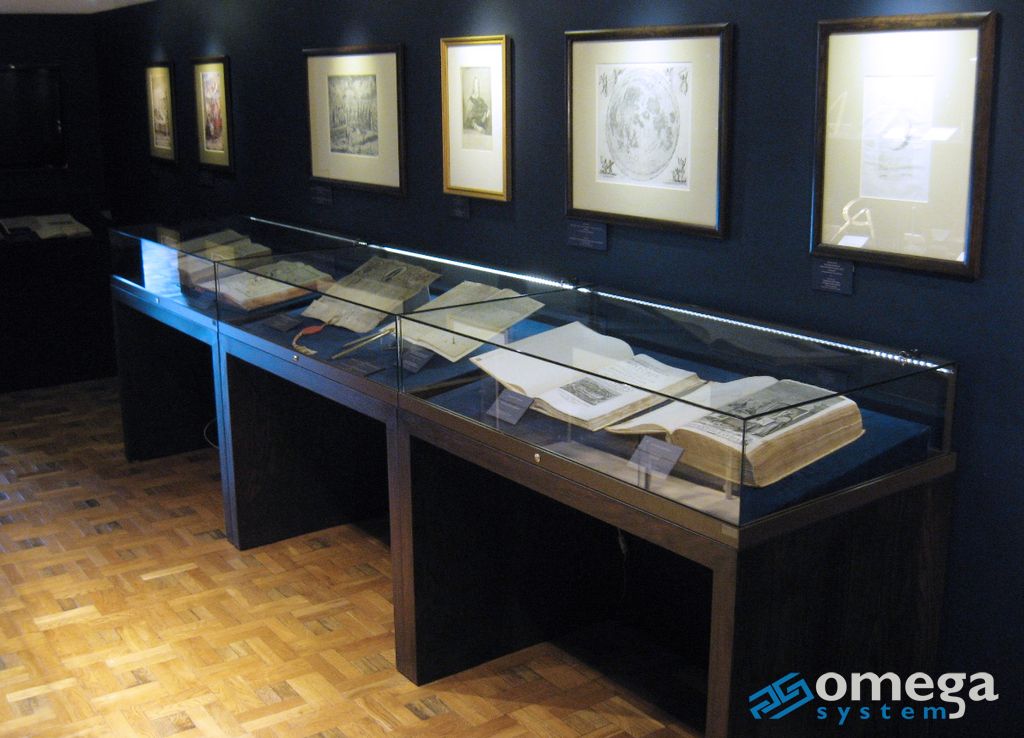 We make us of hardened glass or laminated glass – with suitable characteristics and resistance, providing sage.
Doors are protected with patented locks. If the need be, show-cases may be extra equipped with locks with suitable safety certificates.
Show-cases are lit with LED lamps, halogen lamps, standardor with required parameters, depending on customers' needs.